Balen Shah, Mayor of Kathmandu Metropolitan City, has announced that members of parliament will be barred from entering his city if they do not act in favor of the city.
Hark Sampang Rai, Mayor of Dharan Sub-Metropolitan City, supports Shah and has issued a similar dictation to the elected MPs of his areas in the House. Two elected leaders delivered populist statements undermining the constitution.
In a similar vein, a group of political activists is protesting in eastern Nepal, demanding that the name of Koshi Province be changed. The violent protest has already caused damage to public property.
People across Nepal have been rallying in support of former King Gyanndra in recent days, seeking the restoration of monarchy and questioning Nepal's federal framework.
At a time when forces both within and outside the constitution are attacking the constitution, a group of distinguished civil society activists and constitutional experts have called for a larger national conference to decide on the constitutional amendment problem.
Daman Nath Dhungana, a former speaker and emerging civil society leader, has asked political leaders and civil society leaders to take a bold move to avoid societal turmoil and political upheavals.
He remarked that the unhappiness and resentment of the youth and new generation must be addressed in order to avoid confrontation and instability. Dhungana recommended a national conference of all stakeholders to review and address the problems in the current constitution.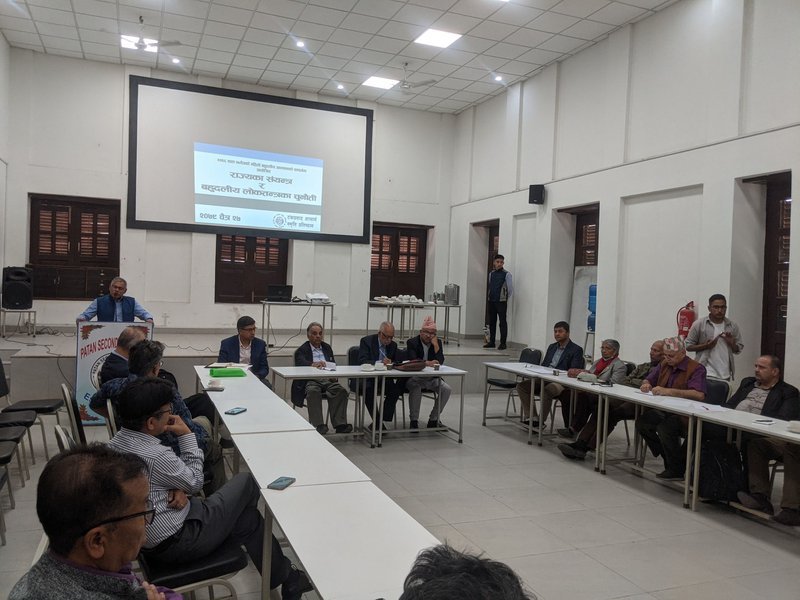 According to Dhungana, the RPP's emergency and the emergence of a new party indicated that people are eager to change. "This should be addressed in the constitution.""The current constitution, heavily influenced by Maoist goals, encourages a culture of power capture." There is a lack of accountability, as well as other fundamental irregularities of power division."
Dhungana remarked that the Kingdom of Nepal Constitution of 1990 performed much better than the current Nepal Constitution.
According to Dhungana, a new political consensus is being developed in order to foster unity among various political factions and constitutional bodies such as the administration, judiciary, and legislature.
On Monday, he stated that the current constitution is not functional because it lacks any principal and constitutional fundamentals. He was speaking at an interaction program on 'State Mechanisms and the Challenges of Multi-Party Democracy' organized by the Tank Prasad Acharya Memorial Foundation in Lalitpur.
He asserted that the Kingdom of Nepal Constitution of 1990 was considerably superior to Nepal's current Constitution.
Despite criticism and dissatisfaction with the multi-party system, former minister and civil society leader Nilamber Acharya claimed on the show that there is no alternative to multi-party democracy.
Former Chief Justice Kalyan Man Shrestha has also predicted a political upheaval that will most likely lead to a political and constitutional crises.
Civil society leaders, media figures, and constitutional experts attended the program, which was arranged to mark the historical day of the 1990 political revolution.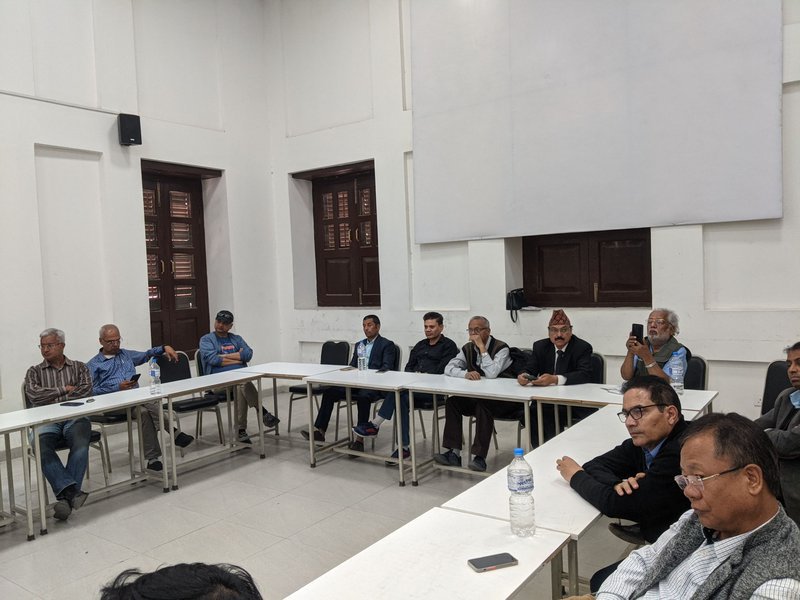 The day was highlighted by the importance of bringing all political forces together to address the current instability, as moderated by Tika Dhakal, political analyst, and Suhil Pyakuryal, president of the foundation.
During the discussion, senior advocate Dinesh Tripathy, right campaigners Subodh Pyakuryal, and Dr. Mahesh Kumar Maskey all spoke.
They prophesied that Nepal's dictatorial regime would not last. Tripaty noted at the time that all of the flaws in the constitution can still be fixed to make it functioning.