Jeong Eun Song, Country Director a.i., and school's principal of APF jointly inaugurated Taekwondo Hall amid a function in Kathmandu.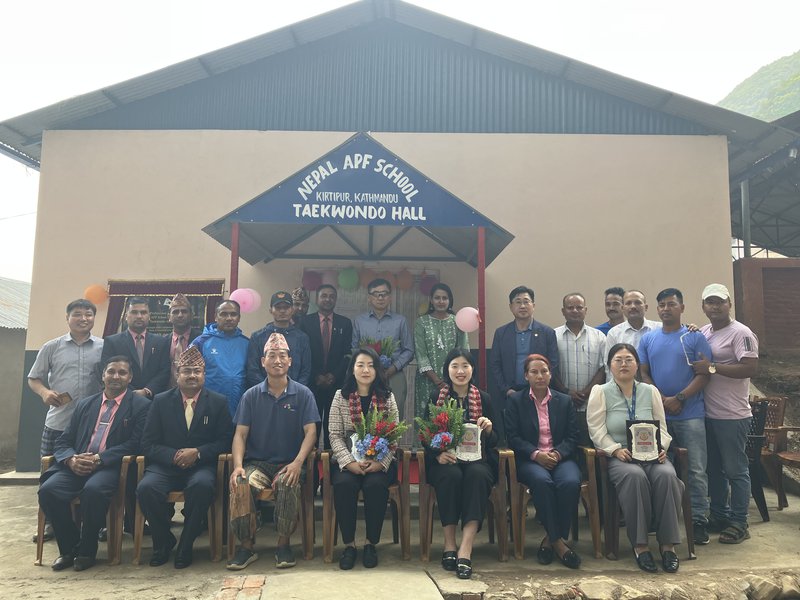 Jeong Eun Song, Country Director a.i., Yoonhee Chung, Deputy Country Director, other KOICA representatives, as well as the school's principal and staffs. KOICA has been collaborating with Nepal APF School since 2019 A.D.
Jeong Eun Song, Country Director a.i. of KOICA Nepal Office thanked the school for providing support to KOV Yun. Similarly, she mentioned that the project will have a significant impact on promoting taekwondo as a sport and encouraging proper teaching and learning skills in taekwondo within the school and the community. She anticipated that the school will further expand the project in the coming years by adding more taekwondo equipment and buildings.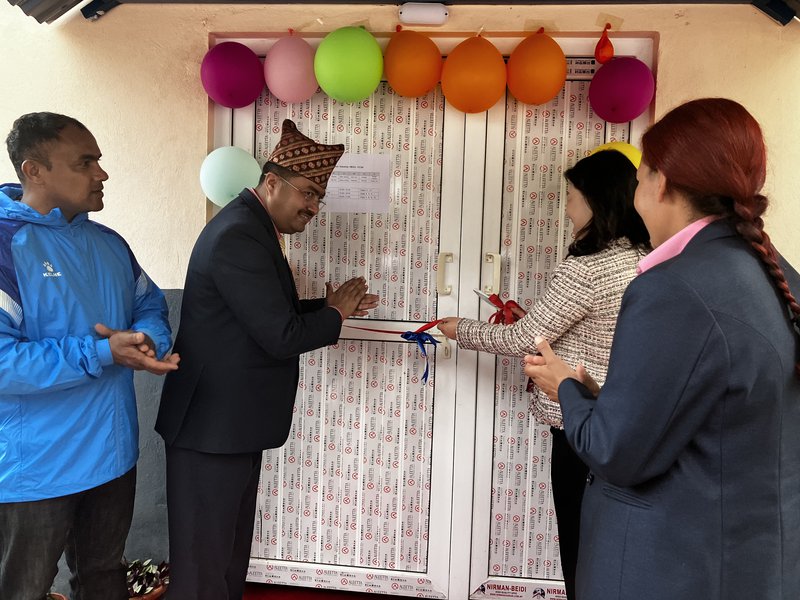 Korea International Cooperation Agency (KOICA) volunteer Yongman Yun with the support from the KOICA Nepal Office completed the Korea Overseas Volunteer (KOV) small project "Establishing Professional Taekwondo Training Center in Nepal APF School for Cultivating Talented Taekwondo Athletes".
Through this project KOICA taekwondo volunteer Yun supported to construct a new Taekwondo hall and supported necessary taekwondo equipment's in the school. For this project KOICA has supported around $19,908.46 and school has supported $700.
The primary objective of this project was to create a safe training space for the participants and prevent accidents during the taekwondo training.
In addition to the construction of the taekwondo hall, the project supported the acquisition of 70 pieces of floor mats (2.5cm), 8 pieces of chest shields, 8 helmets, 8 sets of knee pads and 2 mitts (gloves for kick motion practice). Similarly, 1 piece of dummy, 12 pieces of leg gloves, 6 pieces of hand gloves, 11 pieces of kick pad and 4 pieces of chest cover has also been purchased from KOV activity support program worth NPR 1,13,700. Although the school had been offering taekwondo classes for a long time, it had been lacking a fully equipped taekwondo hall.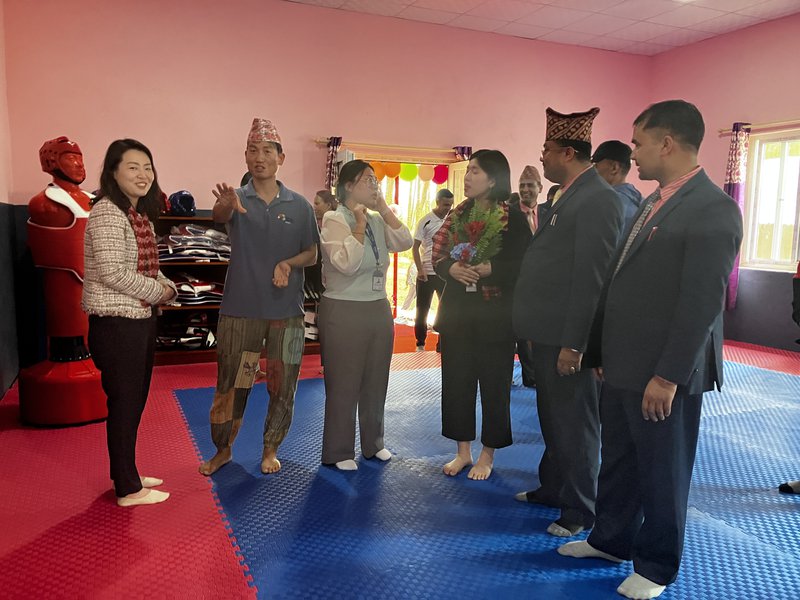 KOV Yun has been volunteering with the school since December 2021 for a duration of 2 years. Since the outbreak of Covid 19, Yun is the first batch of KOV from which KOICA resumed its KOV program in Nepal. His project marks the first initiative of a KOICA volunteer supported by KOICA after the COVID-19 situation. As a result, KOICA holds high hopes for the project.
KOICA's volunteer program is one of its main initiatives aimed at contributing to the socio-economic development of partner countries at the grassroots level. KOICA dispatches Korean national volunteers to partner government organizations based on their expertise, knowledge, and experience. Each volunteer serves in Nepal for 2 years in various fields such as education, health, agriculture, and ICT. Currently, 8 KOVs are actively engaged in various government sectors under an agreement between the governments of Korea and Nepal.