The handover ceremony of the water supply facilities under "Project for Improving Water Access and Agriculture Income" was held today at Balefi Rural Municipality, Sindhupalchok District. Ambassador of Japan to Nepal Kikuta Yutaka as the chief guest of the program.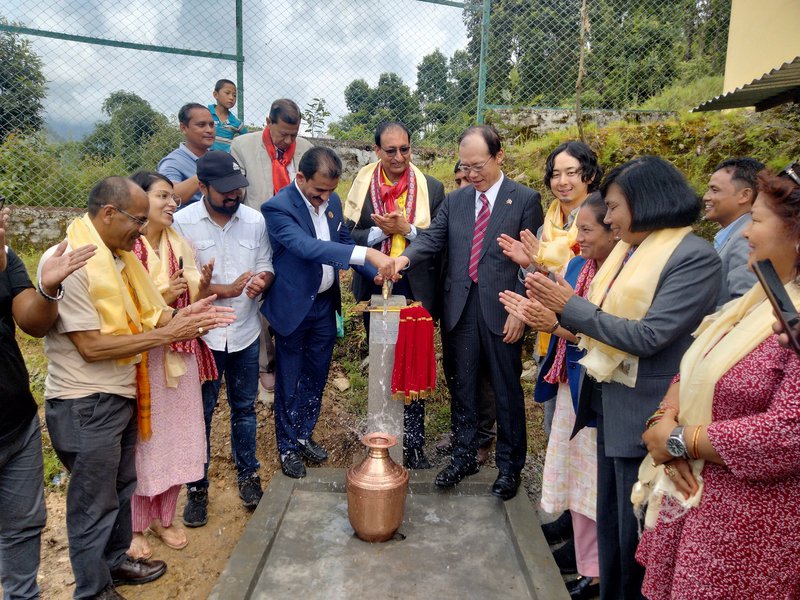 Developing access to a stable water supply is a challenging task in Nepal. As a part of the project supported by the Government of Japan under the Grant Assistance for Japanese NGO Projects schemes, the Peace Winds Japan, a Japanese NGO, has been implementing the project since 2020, constructing water supply facilities in Sindhupalchowk District.
The project aims not only to improve access to water for daily needs, but also to provide support for agriculture, making it possible to develop various vegetable farming.
Agricultural materials have been provided to three areas of Sindhupalchowk including Balefi Rural Municipality. The project has also provided training for the local people so that the water supply facilities can be operated and managed by them after the completion of the project. On this occasion, Ambassador Kikuta congratulated and thanked all those involved in the construction of the water supply facilities for their efforts.
The Ambassador expressed his hope that the facilities would become a community asset and contribute to the development of the region and that the cooperation of the local people would ensure the long-term effect of this facility.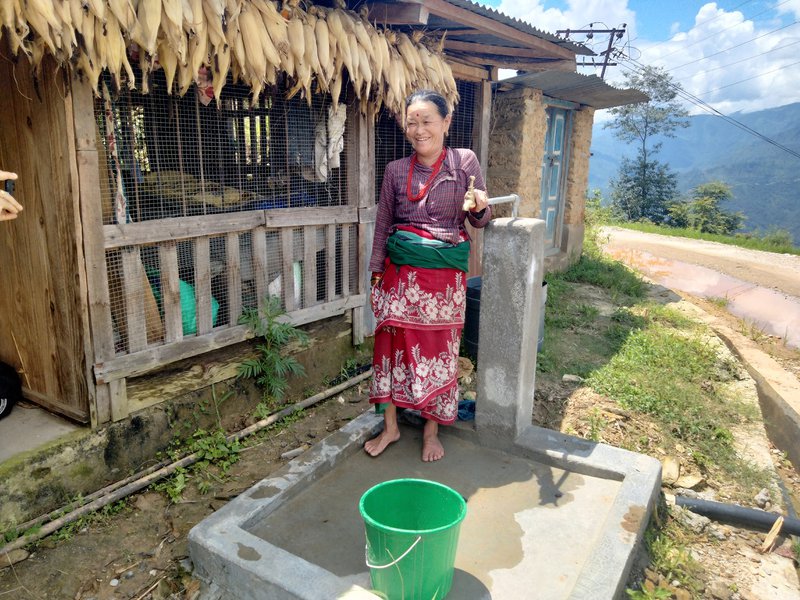 The Embassy of Japan in Nepal hopes that the assistance will further strengthen the relations between Japan and Nepal, and the friendship between the peoples of the two countries for future generations.