Dr. Manohara Khadka, the Country Representative of the International Water Management Institute (IWMI-Nepal), emphasized the significance of groundwater as a valuable resource for consumption, livelihoods, and preservation of ecosystems and biodiversity. She indicated that groundwater contributes to a minimum of 60% of the water sources utilized for irrigation.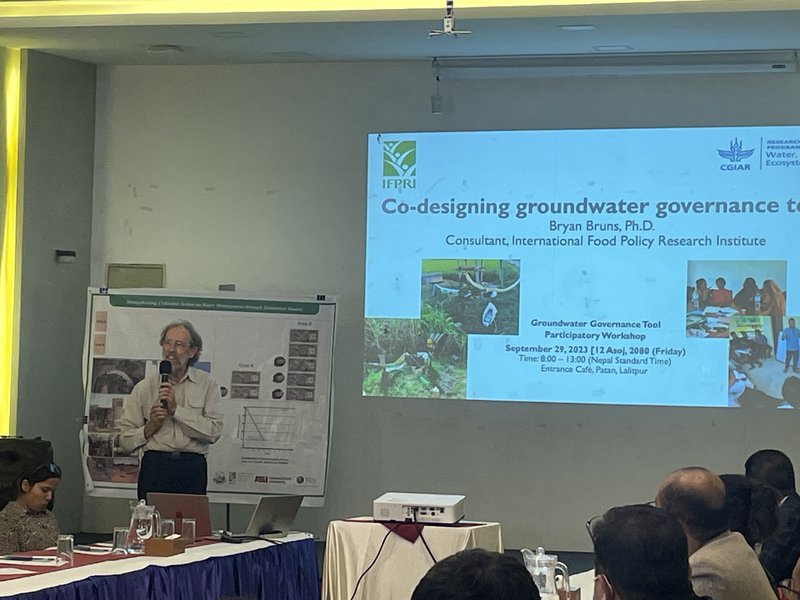 Dr. During her speech at the half-day workshop on Participatory Groundwater Governance Tools, Dr. Khadka revealed that more than 60% of farmers responsible for cultivating the irrigable lands do not possess any irrigation access. The demand for water exceeds the supply, with multiple factors impacting water availability, including climate change, insufficient data and evidence, and a lack of technical skills for efficient water use.
Organized to discuss groundwater access, use, and governance in Nepal, and to examine the appropriateness of the groundwater game and related tools in a multi-stakeholder approach, Dr. Khadka stated that the workshop is a component of the NEXUS Gains Research Initiative, being implemented in five basins: Ganes, Indus, Aral, Blue Nile, and Limpoo.
Khadka reported on the Groundwater Governance Tools Participatory Workshop, which focused on issues related to groundwater governance, access, and use. Participants assessed the suitability of a groundwater game and related tools, using a multi-stakeholder approach.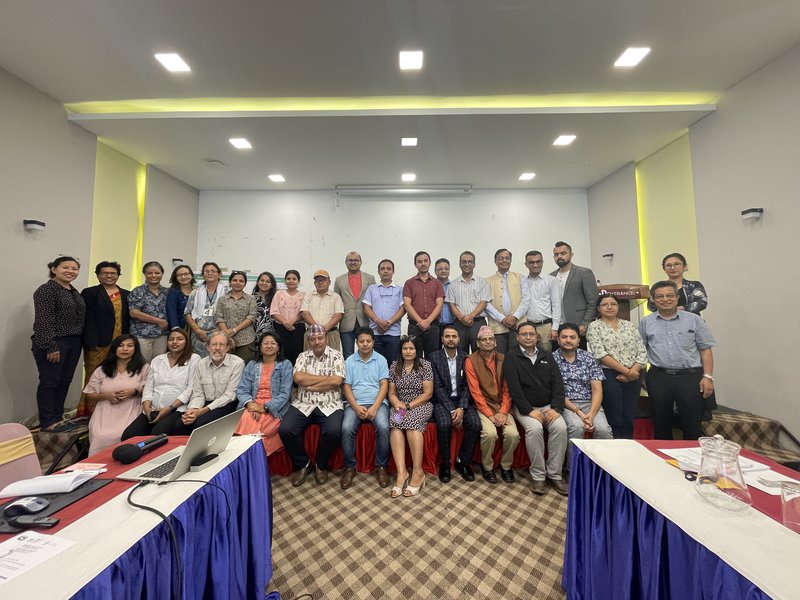 Dr. Factors such as climate change and the lack of data and evidence-based decision-making were cited by Dr. Khadka as impacting water availability and access, and affecting how we manage and use groundwater.
The workshop attendees gathered for a group photo at the conclusion of the Participatory Groundwater Governance Tools workshop.
During the debriefing of the groundwater governance game, Dr.
Bryan Burns, a consultant at the International Food Policy Research Institute, presented the co-designed Groundwater Governance Tools, tailored to the Nepalese context.
Surendra Raj Shrestha, a geo-hydrologist, provided an overview of Nepal's groundwater resources. He noted that it is heavily utilized in the Kathmandu valley, well explored in the Terai and inner Terai valleys, but yet to be properly investigated in the hills and mountains.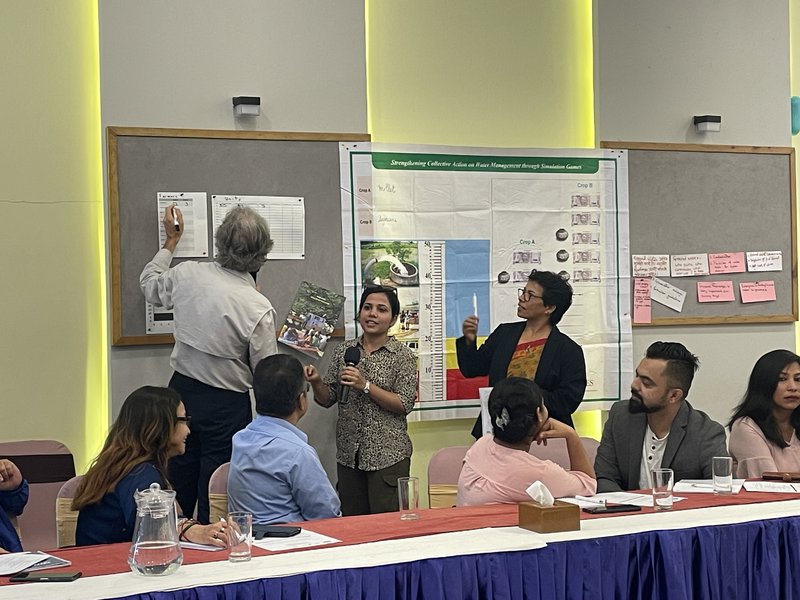 Tika Ram Sharma, Deputy Director General of the Department of Water Resources and Irrigation, stated during the program that the government is working to develop a strategy for utilizing ground water in the Terai region.
Kalpana Kumari Katuwal, the mayor of Barthawa Municipality, stated that effective management of groundwater is crucial for enhancing agricultural production in terai. The municipality is currently working to develop a comprehensive policy for optimal utilization of groundwater resources.
Despite its paramount importance, the issue of groundwater remains largely overlooked, with limited attention paid to groundwater management usage and related institutional and governmental frameworks.