Veronique Lorenzo, Ambassador-designate of the European Union to Nepal, suggested organizing a Nepali film festival in Brussels in 2024.
During her interaction with the young audience that gathered at Bishwojyoti Cinema Hall on Friday to watch the Nepali film Manahanar, directed by Mohan Rai, Ambassador-designate Veronique Lorenzo expressed her appreciation for the youth's interest in the film. She praised the contribution of the young audience and their presence at the film screening.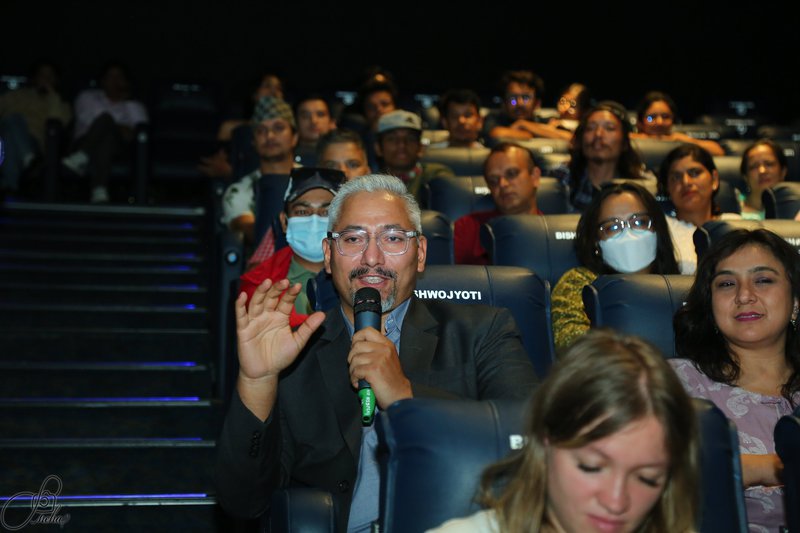 Ambassador Designate Veronique Lorenzo emphasized the significance of Nepalese youth in promoting the country's overall progress. She conveyed the EU's continued commitment to aiding Nepal's development initiatives, fighting climate change, and supporting the younger generation.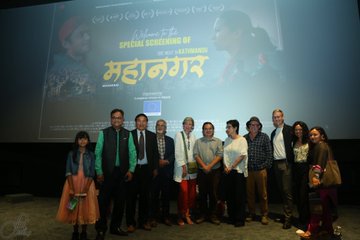 In an exchange with a substantial gathering of young people who came together to watch Mohan Rai's "Mahanagar," Lorenzo lauded their cinematic interests and suggested a prospective Nepali film festival in Brussels in 2024.
Directed by Rai, the film Mahanagar depicts the complexities of migrant life in the urbanized Kathmandu Valley. The film explores social and economic difficulties, capturing the human experience with a touch of realism. Rai, the director, demonstrated an impeccable depiction of the overall scenario.
The screening at Bishowojyoit was watched by a packed crowd.