The World Health Organization claims that Gaza City's Shifa Hospital is "not functioning as a hospital anymore."
WHO chief Tedros Adhanom Ghebreyesus tweets that the UN body has restored communication with its contacts at the Gaza Strip's biggest hospital, lamenting that "the situation is dire and perilous," that the doctors are working without electricity or water and that "the number of patient fatalities has increased significantly."
He calls for an immediate ceasefire.
Meanwhile, a Hamas official claims that five premature babies and seven critically ill patients have died in Shifa as the facility suffers fuel shortages amid intense fighting between Israeli troops and Hamas terrorists.
"We fear the toll will rise further by morning," says Youssef Abu Rish, deputy health minister in the Hamas-run Gaza Strip. The figures issued by the terror group cannot be verified.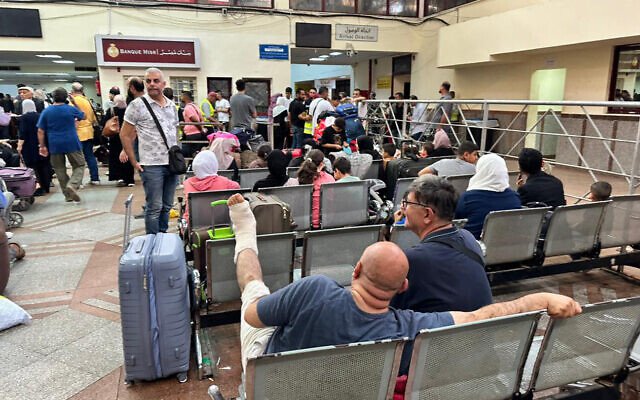 Israel says a major Hamas command center is located under the hospital, and its troops have been closing in on the compound while pledging to provide a safe evacuation route for civilians. The military promised to help transfer babies to safety, but has said officials have prevented this. The IDF also says it offered the hospital 300 liters of fuel, but that Hamas prevented the hospital staff from accepting it.
Shifa director Mohammad Abu Salmiya has told journalists the Israeli claims are "lies," arguing that the 300 liters would power generators for "no more than quarter of an hour" anyway.
An Egyptian border official tells CNN that at least 826 foreign nationals left the Gaza Strip on Sunday through the Rafah crossing, the most to leave the enclave in a single day amid the Israel-Hamas war.
The American cable news network also quotes an Egyptian government official saying that nine wounded Palestinians crossed through Rafah.
Source: The Times of Israel