The Ambassador of the Republic of Korea Youngsik Park hosted a reception on the occasion of the Korean National Day.
Attended by large numbers of people including Kathmandu based heads of diplomatic mission, ministers, political leaders, civil society members businessmen and Korean citizens leaving in Nepal, deputy prime minister and Minister of Education Gopal Man Shrestha was the chief guest of the ceremony. Chief of Army Staff General Rajendra Chhetri and high-level army officers also presented.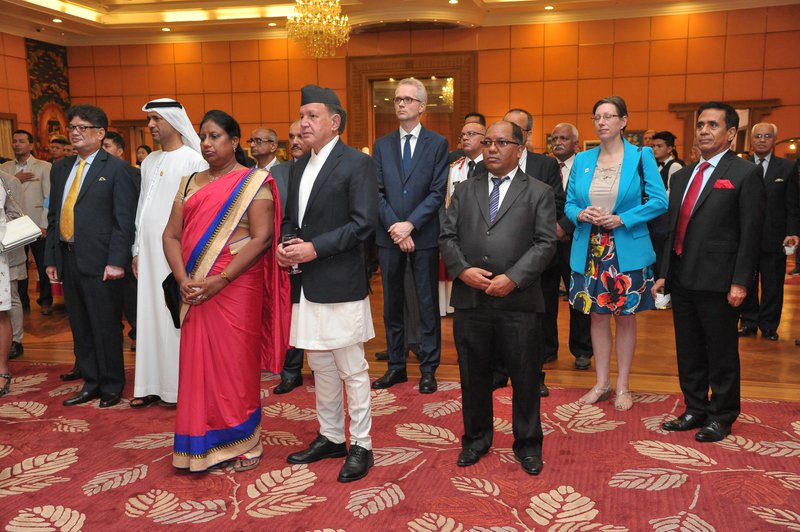 Addressing the gathering Korean ambassador to Nepal Youngsik Park said that Korean and Nepal always maintain cordial bilateral relations. "Although Korea and Nepal are geographically far away, I would like to remind you that people are very close to each other," said ambassador. "As President Moon Jae-in has visited Nepal twice, he has attached warm feeling towards Nepal."
Ambassador Youngsik Park said that a large number of Korean tourists visits Nepal, which is also the roof of the Himalayas and birthplace of Lumbini.
After the reception, the Embassy also hosted a Cultural event on Korea Nepal Diplomatic Relations. With the presence of hundreds of music lovers, Korean musical troops performed fusion traditional music and Korean Dance.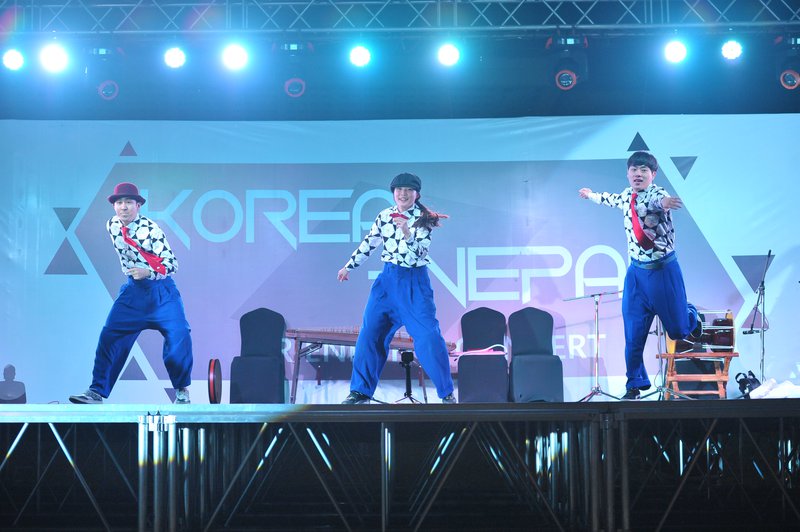 Kim Yu-jin, is a famous artist and dancer, member of the National Traditional Arts High School, Dankook University Dance Department. Graduate School of Education, Doctorate degree of Performing Arts Business Administration, Sangmyung University, has shown an excellent performance.
Renowned Korean musical groups also won the heart and mind of Nepali people.