From the 12th – 14th of October,  representatives from over thirty countries including Japan, China, the USA, and Russia convened in Goa, India participated in the 'SAGAR Discourse 2017: Ocean Partnership' conference.
Jointly organized by FINS (the Forum for Integrated National Security) and the Ministry of External Affairs for the Government of India, the conference was partnered with Norway, a core facilitator of the India Government. Important issues concerning the world's oceans were discussed during this time, including the ocean economy; politics, peace and security; international oceanic treaties; India-China relations; and psychological warfare over water.
Dr. Ram Thapaliya, former Disaster Management advisor to the Office of the Prime Minister of Nepal and current Chair of the Institute of Crisis Management Studies (TU), expanded on these topics in the context Island governance and Small Island Developing States (SIDS).
 Dr. Thapaliya discussed the impact of climate change and rising sea levels on humanity, high transportation and transit costs because of a lack of access to ports and world shipping operations, and the implications these factors have on security. This was particularly framed in terms of landlocked countries, and their partnerships with coastal countries as avenues to the ocean. A significant message relayed in this discussion was that landlocked countries have a responsibility to protect oceans just as those with direct access. This responsibility includes integrating and ratifying international sea laws into the national law codes of landlocked countries.  Approximately one-fifth of the world's countries do not have direct access to an ocean. 
According Dr. Ram Thapaliya, importantly, participant countries were not only those with direct access to oceans such as the USA and China, but those that are landlocked including Nepal. The breadth of attendees reflects the idea iterated during the conference that the ocean necessitates a collaborative and considerate partnership between all countries. This partnership requires open and effective discussion of issues by countries which impact and involve the world's oceans.
M J Akbar, Minister of State for External Affairs with the Government of India, opened the conference, with Sushma Swaraj of the Minister of External Affairs, Government of India, speaking via video conference.
 Following the commencement, Nitin Gadgkari, Minister for Road Transport, Highways and Shipping, Government of India, spoke about 'Ocean Trade and Trade Routes'. This discussion of oceanic trade concerned the development and integration of maritime assets, connectivity and integration of the coastal economy, and bilateral and regional cooperation in shipping and maritime infrastructure.
Issues of 'Ocean Resource Management' including energy resources, biological resources such as marine fisheries and plants, as well as metal and minerals, were then discussed by speakers including the Gajendra S Shekhawat, Minister of State for Agriculture and Farmer's Welfare, Government of India.
In connection to this discussion, participants then moved towards topics of 'Governance at Sea', including the suppression of unlawful activities at sea, contemporary issues and future trends of oceanic laws, and the way forward in maritime border dispute resolution. Speakers on these issues included BG Zakariyya Mansoor, Director General, Counter Terrorism, Maldives, and the Suresh Prabhu, the Minister of Commerce and Industry with the Government of India. Helge Tryti, Commercial Counsellor and the Director of the Mumbai and New Delhi office, Innovation Norway, concluded the second day of the conference by presenting an interesting guest session which emphasized holistic oceanic resource management as necessary for the future.
The third day of the conference was opened by examining issues of the 'Marine Environment and Climate'. These issues included marine environmental management, and the impact of climate change on humanity and human security. Speakers on these topics included Manohar Parrikar, Chief Minister of Goa, Ambassador Nils Ragnar Kamsvag, and Norwegian Ambassador to India, and Barry Faure, Secretary of State for Foreign Affairs, Department of Foreign Affairs of the Republic of Seychelles.
Limited or no access to the ocean can cause landlocked countries significant issues. Indeed, they cannot access the ocean as a direct source of food and fishing, are more limited than their neighbors in terms of military options, experience higher transportation costs for goods, and are subject to geopolitical vulnerabilities through dependency on their neighbors to facilitate access to trading ports and natural resources. These disadvantages necessitate the creation and maintenance of agreements with nations that have coastal access.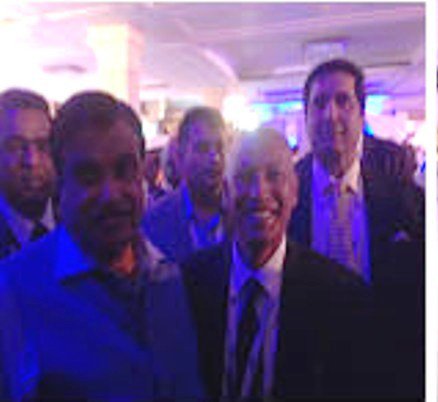 A panel discussion closed the information session of the third day of the conference, including Dr. V. Bhujanga Rao, ISRO Chair Professor, National Institute of Advanced Studies (NIAS) and former Distinguished Scientist & Director General of DRDO for Naval Systems and Material. Following an interesting discussion of oceanic issues with significant future implications, Mridula Sinha, Governor of Goa, officially closed the conference.
This ending discussion highlighted that there are significant challenges that face our oceans today. Environmental challenges impacting the world's oceans include overfishing and loss of biodiversity, acidification and climate change changing the oceans chemical make-up, the emergence and expansion of oceanic 'dead zones' unable to support life, and ever-increasing amounts of pollution.
Political challenges include governance issues, with rising tension and conflict over ocean territories including the South China Sea, as well as conflict over rights to natural resources in the Arctic. These challenges will not only persist in shaping humanities relationship with the worlds oceans into the future, but indeed have the potential to escalate and fundamentally change diplomatic relationships between states.
This conference was an important meeting point for country representatives to discuss a broad range of issues related to oceanic environmental health, law, trade, economics and infrastructure. Discussion of strategic partnerships moving into the future are critical in an uncertain world, due to climate change and changing oceanic conditions.
Indeed, these partnerships are particularly paramount to the future of landlocked countries that depend on coastal access for national trade and development purposes, such as Nepal. The implications of this discussion may inform future oceanic relationships between Nepal and countries with coastal access focusing on blue economy.