Fifty years is not a long time in any organization's life, and BPSW is no exception. However, FBPW-Nepal has experienced exceptional growth.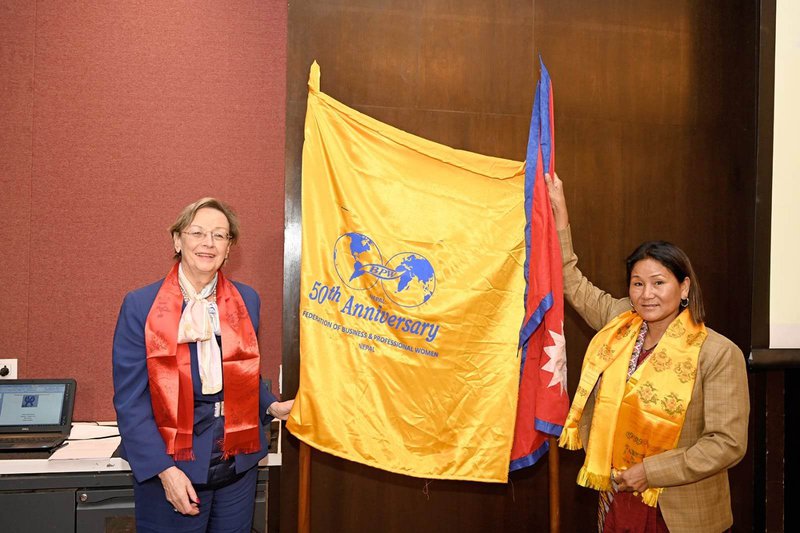 FBPW-Nepal has grown up in Nepal under the strong and dynamic leadership of Ambica Shrestha, Nepal's highly respected and energetic leader.
Shrestha has been a strong supporter of the BPSW throughout its five decades of growth in Nepal, promoting and protecting women entrepreneurs and workers in industrial sectors.
FBPW-N, an organization of women professionals and entrepreneurs led by Shrestha, a well-known Nepali woman entrepreneur and Chair of Dwarika's Group of Hotels, has made significant contributions to the establishment of women workers' rights.
Shrestha has been actively participating in BPSW-Nepal activities since he was around 90 years old.
On March 31, the organization celebrated the 50th Anniversary of BPW-Nepal and Women's History March, chaired by Ambica Devi Shrestha.
Dr. Catherine Bosshart, President of the International Federation of Business & Professional Women (FBPW), was the program's chief guest, with special guests Indira Rana, Vice Chairperson of the House of Representatives of Nepal, and Chularet Twanting, First Vice Chairperson of the Federation.
Dr. Narudee Kinsiri, Asia Pacific Regional Coordinator Thailand of the International Federation of Business & Professional Women, addressed the program, which was attended by high government officials from various ministries and departments, business elected representatives from local government, diplomats, and representatives from various non-governmental organizations. She emphasized the significance of the organization's role.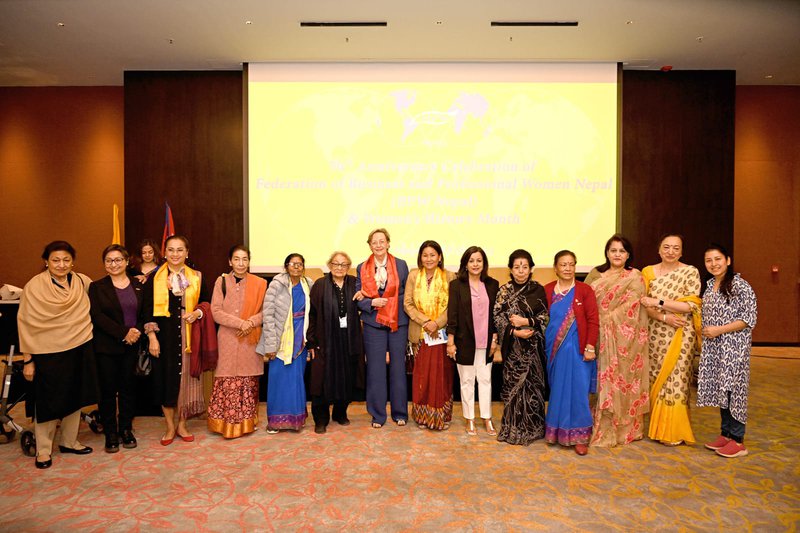 Ambica Shrestha's significant ideas, which have guided and supported the organization, have made today's FBPW-N possible. Her role is critical to the organization's active existence in Nepal.
Ms. Shrestha, President of Dwarika's Hotels and Resorts, has worked in the tourism sector for decades and has established herself as a pioneer in the women's entrepreneurship and hotel industry in Nepal.
Since its inception in 1972, FBPW-Nepal has been actively involved in a variety of activities. This is Nepal's first women volunteer organization, founded in 1975 in the District Administration Office.
The organization's goal is to bring women into the industrial workforce; the organization operated the first day care center and preschool, as well as a family health clinic and a health cooperation. By providing such centers, the organization ensured women's partition in the industrial sector.
Business and Professional Women's Empowerment Through Professionalism Nepal (then known as the Business and Professional Women's Club, founded in 1972) is an independent, pioneering, non-profit voluntary social professional NGO organization of working women from various professions and businesses at all levels.
The organization serves as a common forum for women's and youth's interests and issues, particularly those concerning working women. It also works to establish institutional ties between organizations concerned with women's and youth development.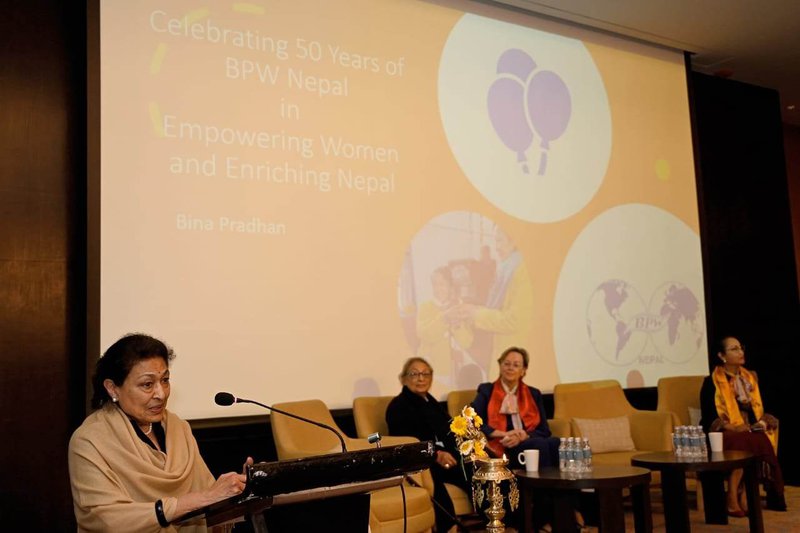 The organization has adopted a strategy of empowering women/youth by launching various socioeconomic activities, acting as an advocacy group on gender equality and equity, good governance, health, hygiene, water and sanitation awareness, and women's human rights (socio-economic and cultural rights).
It provides women and youths with opportunities to develop their professional, social, and intellectual skills, as well as to increase their values in the workplace, through its Polytechnic job-oriented trainings.
FBPW Nepal's main goal is women's socioeconomic empowerment and inclusion. It ensures that its members excel and shine in their professions and businesses.
FBPW Nepal works to reach out to grassroots youth and women communities through its Executive Committee in the center and Chapters and Units at the district and local levels.
FBPWN has a history dating back to the early 1970s. It was founded in 1972 as the Business and Professional Women's Club (BPWC) by Shrestha, Ms. Lucille Dunham of IFBPW, and a few other women from various businesses and professions.
It was first registered with the government as BPWC in 1975. In 1991, it was re-registered as the Federation of Business and Professional Women Nepal (BPW Nepal) with the establishment of Chapters. Since 1985, it has been a member of the International Federation of Business and Professional Women (IFBPW). It is also a member of the Nepal Social Welfare Council.
She was born in Darjeeling, India, into a well-educated family and is the eldest daughter of eight children. She attended Loreto School for her primary education and Patna University for her Senior Cambridge Exam (Bachelors of Arts). Ambica Shrestha, endowed with a confident and stalwart personality, made history in her twenties.
In the 1950s, she was one of only a few women with advanced degrees and fluent English skills. For two years, she taught English subjects at Kanti Ishwori School while also running English language classes and training at the British Council.
As FBPW Nepal celebrated its 50th anniversary, Shrestha played an exemplary role in supporting the organization that represents women's voices. Shrestha has played an important role in the empowerment of Nepali women through this organization.
From higher officials to ordinary women and other entrepreneurs, the testimonials presented during FBPW-50th Nepal's anniversary show Shrestha's contribution to Nepal's women empowerment moment.