Five people have been killed in a Manang Air helicopter crash in Solukhumbu.
Chief District Officer of the Solukhumbu Basanta Bhattarai informed that five dead bodies have been found on the spot.
According to CDO Bhattarai, the search for one missing is underway.
The pilot of the chopper was Captain Chet Bahadur Gurung. Five passengers were Mexican family members.
They were identified as Mr Sifuentes G. Ferando, Ms Gonzalez Abric Mexican, Ms Gonzalez Olacio Luz, Ms Sifuentes G. Maria Jose and Mr Rincon Ismael.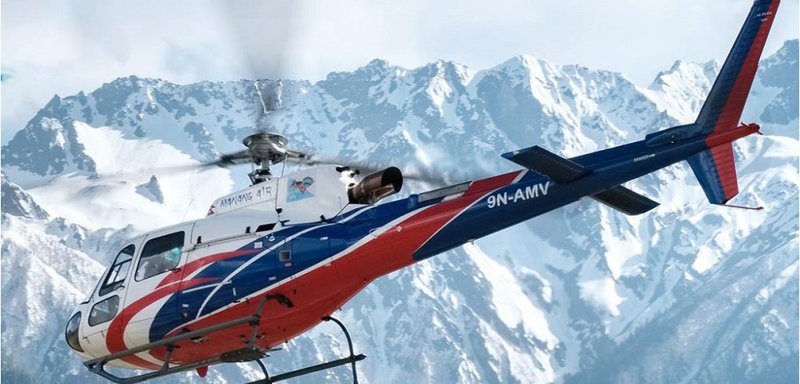 Manang Air helicopter crashed in Lamjura of the Solukhumbu district on Tuesday morning.
Chairperson of the Likhupike Rural Municipality Mina Karki Basnet informed that the helicopter was found to have crashed at the Chyandanda of Lamjure in Bhakanje of the Likhupike - 5.
Chopper having call sign 9N-AMV en route to Kathmandu from Surke of Solukhumbu went out of contact at 10.01 AM. Six people including the pilot were on board.