As Tropical storm Florence is heading dumping excessive rainfall, twelve deaths have already reportedly dead in North and South Carolina. According to CBS News, tropical Storm Florence is crawling across South Carolina and causing "catastrophic flooding" in North and South Carolina, according to the National Hurricane Center. Swansboro, NC has now received more than 30 inches of rain; several other have received more than 20 inches
Forecaster's warn
Forecasters say that Florence is still a dangerous storm and is expected to dump excessive rainfall on wide areas of North Carolina and South Carolina. They also say the storm could kick up a few tornadoes on its trek across the region.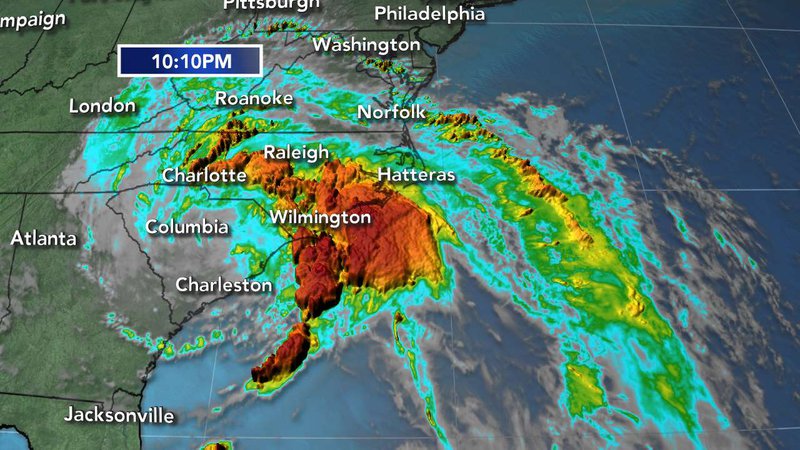 The Marines, the Coast Guard, civilian crews and volunteers used helicopters, boats and heavy-duty vehicles Saturday to rescue scores of people trapped by Florence's shoreline onslaught, even as North Carolina braced for what could be the next stage of the disaster: widespread, catastrophic flooding inland.
There have been at least 10 people confirmed killed in North Carolina as a result of the storm. Another person died in South Carolina.
A day after blowing ashore with 90 mph winds, Florence practically parked itself over land all day long and poured on the rain. With rivers rising toward record levels, thousands of people were ordered evacuated for fear the next few days could bring the most destructive round of flooding in North Carolina history. Florence was downgraded to a Tropical Storm Friday.