Typhoon Mangkhut has claimed its first victims in China, with at left at least two dead in Guangdong province.
The 170km/h storm has triggered surges at least three metres high, according to China Central Television, and Macau was forced to close its casinos for the first time.
The death toll in the Philippines has risen to 64, with landslides accounting for the majority of fatalities.
Dozens more are missing, feared dead, including 40 gold miners.
More than 2.4 million people were evacuated in Guangdong and 50,000 fishing boats called back to port.
The typhoon battered southern China after first battering the northern Philippines, where at least 64 people were killed.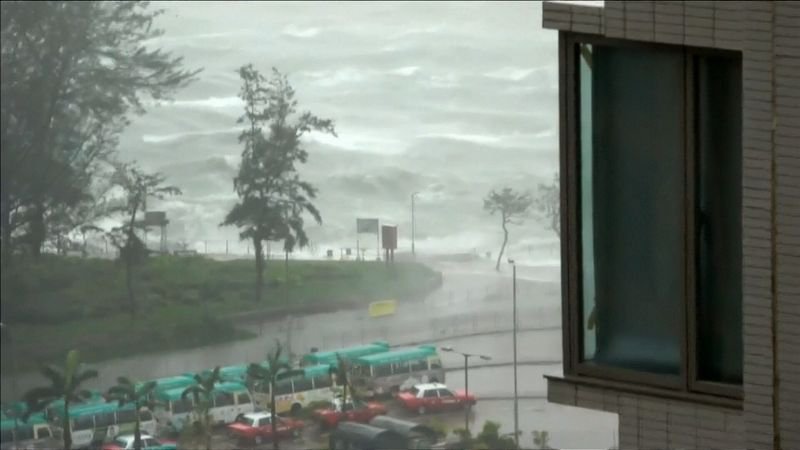 The official Xinhua News Agency says groceries flew off the shelves of supermarkets in the provincial capital of Guangzhou as residents stocked up in preparation for being confined at home by the typhoon.
Mangkhut made landfall on Saturday on Luzon Island, in the northern Philippines, with sustained winds of 205km/h and gusts of 255 km/h.
Police said 34 villagers had died and 36 remained missing in landslides in two villages in Itogon town in the northern Philippine mountain province of Benguet.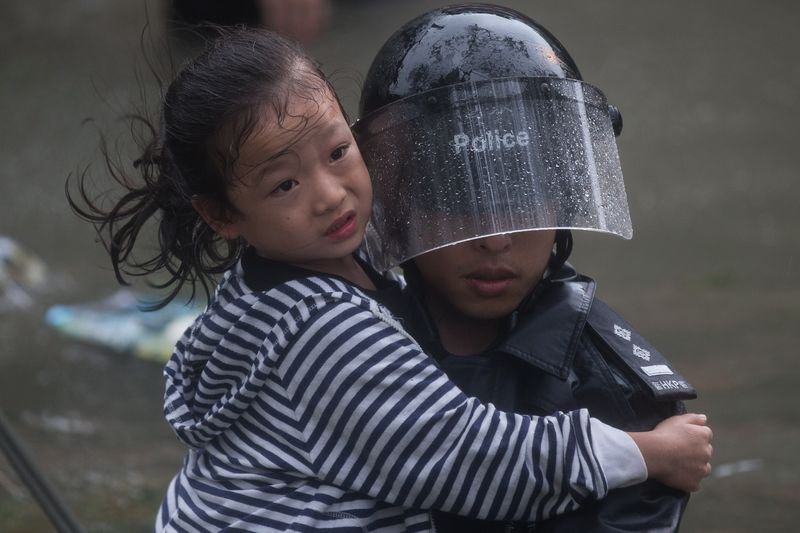 At least 40 people, mostly gold miners, are feared to have been trapped in a landslide in the country's north and seven bodies have been dug out by rescuers when part of a mountain slope collapsed on the miners' bunkhouses.
"I could hear villagers wailing in their homes near the site of the accident," Police Superintendent Pelita Tacio.
It is believed the storm is the strongest to hit Hong Kong since Typhoon York in 1999.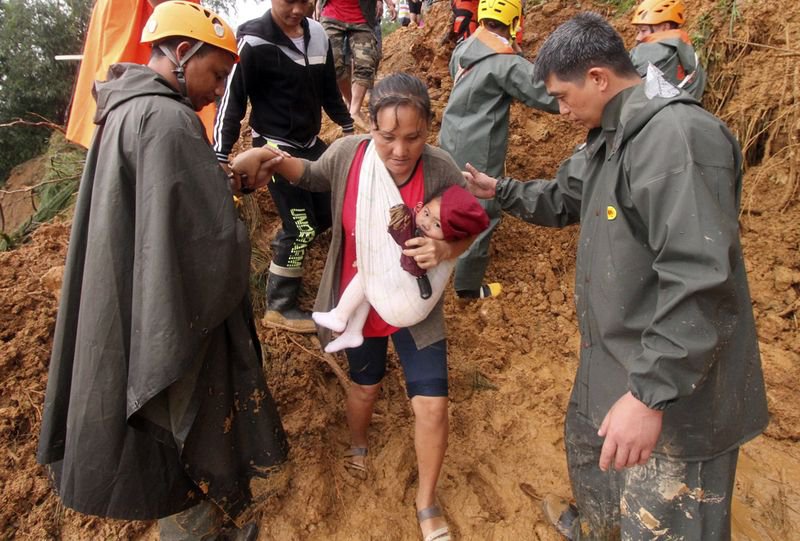 Mangkhut also felled trees, tore bamboo scaffolding off buildings under construction and flooded some areas of Hong Kong with waist-high waters.
All flights out of Hong Kong were cancelled between 2.30am Sunday and 4am Monday (local time).
Shenzhen also cancelled all flights and the cities of Haikou, Sanya, Guangzhou, Shenzhen and Zhuhai were also affected.
All high-speed and some normal rail services in Guangdong and Hainan provinces were also halted.
Courtesy: 9NEWS