At least 43 people have been killed and 584 injured after a tsunami hit the coast around Indonesia's Sunda Strait, government officials say.
The country's disaster management agency says two people are missing, and hundreds of buildings were damaged.
It says the possible cause of the tsunami was undersea landslides after the Krakatoa volcano erupted.
The Sunda Strait between the islands of Java and Sumatra connects the Java Sea to the Indian Ocean.
The deaths were reported in the Pandeglang, South Lampung and Serang regions.
The disaster management agency warned that the death toll is likely to rise further, adding that high seas as a result of the full moon may also have contributed to the strength of the waves.
'There were two waves'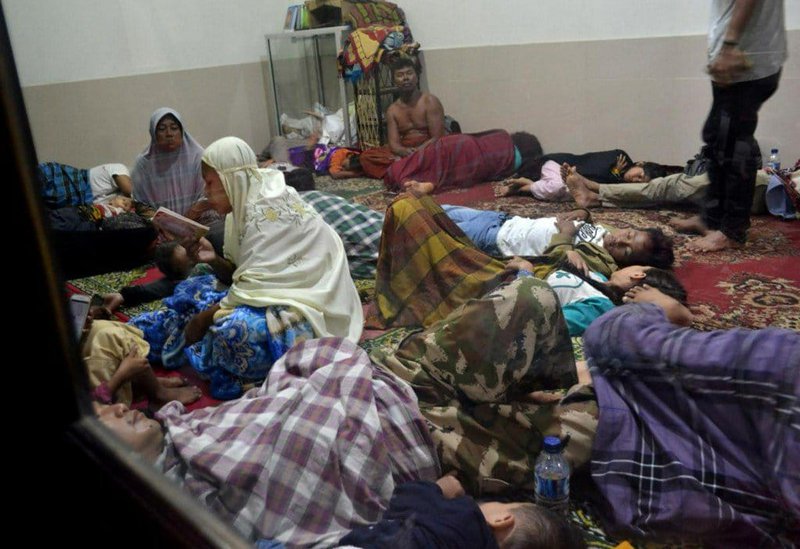 Oystein Lund Andersen, Norwegian volcano photographer, Anyer Beach in West Java
I was on the beach. I was alone, my family were sleeping in a room.
I was trying to photograph the erupting Krakatoa volcano.
Earlier in the evening, there was quite heavy eruption activity. But just prior to the waves hitting the beach, there was no activity at all. It was just dark out there.
And suddenly I saw this wave coming, and I had to run.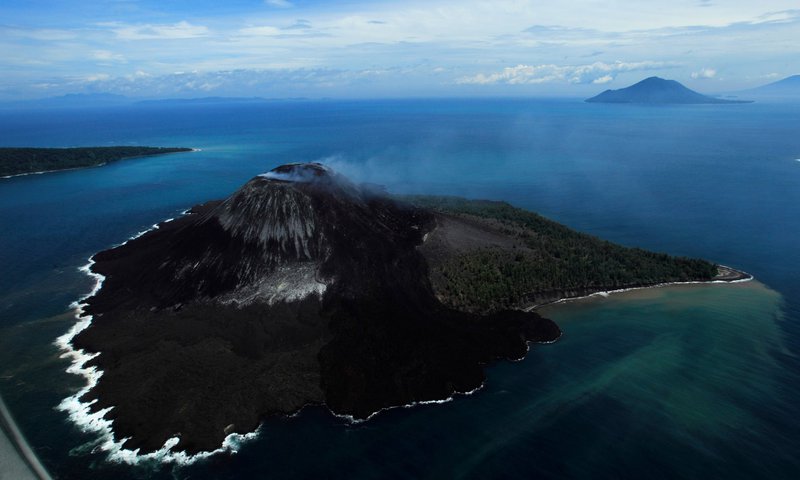 There were two waves. The first wave wasn't that strong - I could run from it.
Courtesy: BBC