The latest report from the Department of Customs shows the Nepal's import of petroleum products, including LPG, has decreased by over Rs.4 billion in the first month (July 17 - August 17) of the current fiscal year. This isn't a new development, as Nepal's import of petroleum products has been declining since last year due to surplus power generation.
The number of households using electric stove tops has significantly increased since NEA began supplying reliable and high-quality electricity, though they have not yet to address the tipping issue.
Furthermore, industries have ceased burning diesel to generate power and the import of electric vehicles, including microbusses, exceeded 10,000 last year.
As the total generation capacity has now reached 2,822 MW due to the commissioning of new projects with a capacity of 491 MW until August 17th, the decrease in the importation of increasingly costly petroleum products appears to be expected, petroleum products worth Rs. 21.98 billion have been imported this year, as opposed to the Rs. 25 billion imported in reports in July last year, according to NOC.
Energy Transition
Energy transition refers to the energy sector's shift from fossil-based systems of energy production and consumption - including oil, natural gas, and coal - to renewable energy sources such as hydropower, wind, solar, and lithium-ion batteries.
The increasing penetration of hydropower in the energy supply mix, the onset of electrification, and improvements in energy storage are key drivers of the energy transition.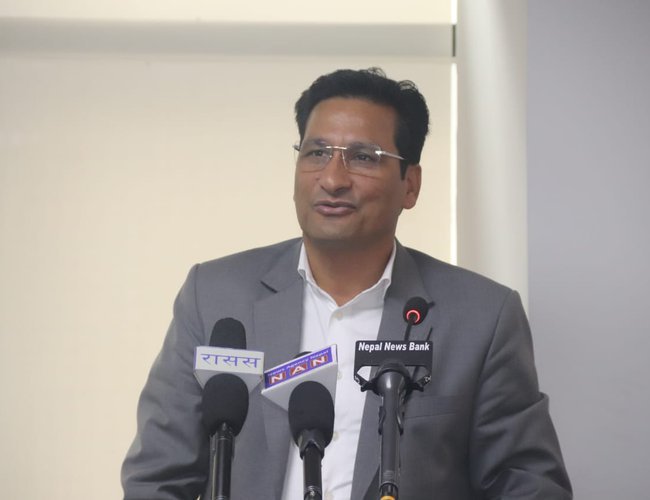 Minister for Energy, Water Resources and Irrigation Shakti Bahadur Basnet has said that the government will further enhance the process of transition, encouraging more investment in the hydropower sector.
He said that Nepal will become self-sufficient in electricity during both the dry and rainy seasons in the next few years, that all the problems will be resolved."
Minister Basnet claims that the situation of excess power production in the rainy season and insufficient supply in the dry season will soon be resolved.
He said that the problems that Nepal is facing now will be solved from the next dry season, as the government is working to strengthen and expand the generation, transmission and distribution system of the energy sector with an integrated plan."
Nepal's case
Nepal's dependence on imported fossil fuels, including diesel, petrol, and liquefied petroleum gas (LPG), has declined significantly since NEA began providing consistent and reliable electricity.
This trend marks the first decline in fossil fuel imports in the country in the past thirty years. The increase in fossil fuel imports had put immense pressure on Nepal's foreign exchange reserves and overall trade deficit.
Nepal had started generating the surplus electricity after the completion of the 456 MW Upper Tamakoshi Hydropower Project in August 2021 as Nepal's transition. The situation was further aggravated by the Russian invasion of Ukraine and the subsequent rise in world market prices.
As a result, consumers in Nepal were forced to reassess their energy options. In response, the government introduced plans to promote domestic surplus energy for local consumption.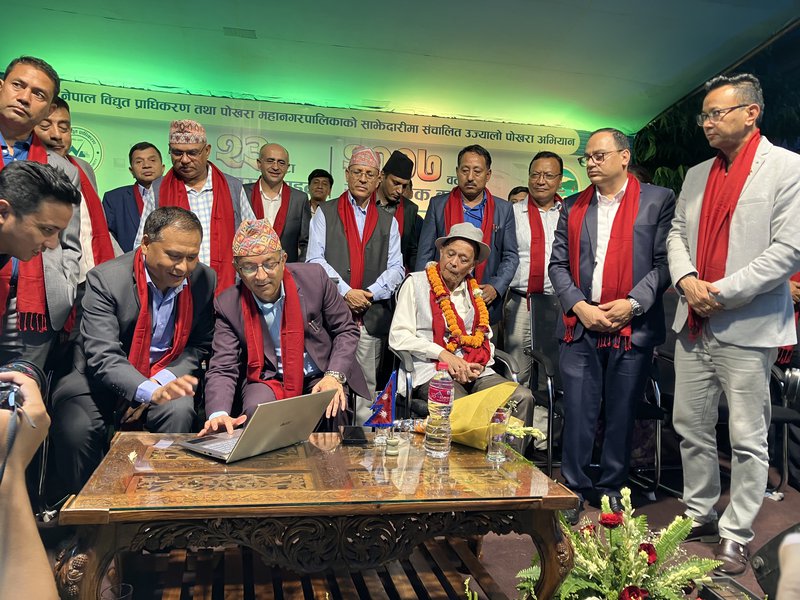 Under the current scenario, the share of hydropower in the energy mix will increase, but it may fall well short of the levels needed to meet global warming targets. The share of oil and LPG is declining, but not fast enough.
The challenge is how to bridge the gap while ensuring a just and smooth transition that maintains the security, reliability, and affordability of energy for all.
In the midst of the global energy crisis, which has seen fossil fuel prices soar from $70 to $180 per barrel, Nepal was faced with the need to develop its own hydropower resources to manage foreign exchange reserves.
According to Prof. Dr. Amrit Man Nakarmi, Nepal's energy resources expert who teaches at Nepal Engineering Collect, the current surplus of hydropower generation is a great boon in achieving net zero emissions by 2045.
"The development of hydropower and other renewable energy in the country is critical for decarbonizing the national energy systems. The expansion and strengthening of transmission and distribution systems in the country, as well as cross-border infrastructure, are promoting the use of electric cookstoves, electric vehicles and other electric appliances, as well as electrification in the industrial and transport sectors," said Professor Nakarmi.
Shifting power
Over the past year, Nepal has witnessed a significant shift towards electric vehicles with the import of more than 10,000 electric vehicles and the establishment of more than 30 charging stations by NEA.
This surge in electric vehicle adoption has led to increased demand for electricity, which NEA has met by expanding the transmission and distribution networks, which now cover approximately 95% of the population.
According to the Department of Customs, imports of petroleum products decreased significantly compared to the previous fiscal year.
Diesel imports have decreased by 346,439 kiloliters, and gasoline imports have decreased by 57,729 kiloliters. LP gas imports have also decreased by 21,524,647 kilograms in last fiscal year.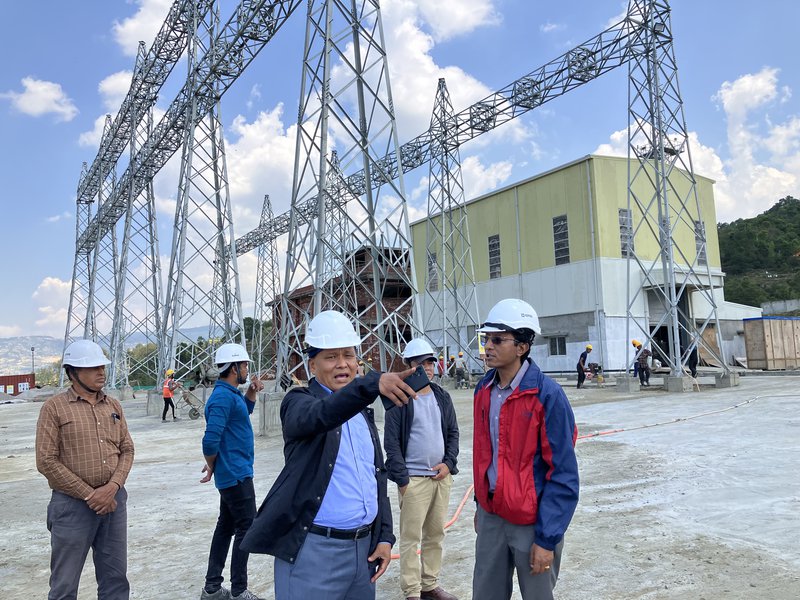 This reduction in fossil fuel imports has resulted in significant savings in foreign currency and customs duties for the government. However, the decline in custom duty revenue is offset by the increasing adoption of electric vehicles and electric cooking, promoting the utilization of green energy sources.
"The number of consumers has been gradually increasing over the years. In the FY 2022/23, it has reached 5.14 million, which is a 7.76% increase compared to 4.77 million in the previous year." The number provided excludes consumers served by Community Rural Electrification, which currently serves approximately 0.51 million consumers throughout the country. Like in previous years, the largest consumer sector was domestic, representing 92.32% of the total. Industrial and other consumers made up 1.31% and 6.37%, respectively," said Kul Man Ghising, NEA's managing director. He said that the total population with access to grid-connected electricity has reached 95.03% in FY 2022/23. (see interview)
Energy Scenario:
Although Nepal's energy generation has been increasing annually, this year's generation during the dry season was disappointing for everyone. For example, NEA's hydropower plants generated 2,930 GWh of electricity in the year, which is a 10.10% decrease from the highest recorded annual energy of 3,259 GWh in FY 2021/22. The reduction was mainly due to unexpectedly low river discharge during the dry season.
The energy purchased from Independent Power Producers (IPPs) and NEA's subsidiaries increased by 19.41% and 25.91%, respectively, reaching 5,118 GWh and 2,488 GWh, compared to 4,286 GWh and 1,976 GWh in FY 2021/22. The amount of energy imported from India in fiscal year 2022/23 was 1,833 GWh, representing an 18.79% increase compared to 1,534 GWh in fiscal year 2021/22.
The total energy available in the system has also increased by 11.80% to 12,369 GWh in fiscal year 2022/23, up from 11,064 GWh in fiscal year 2021/22.
Out of the total available energy, NEA and its subsidiaries contributed 43.80%, while imports from India and purchases from domestic independent power producers accounted for 14.82% and 41.38% respectively. The contribution of domestic generation to the total available energy has remained approximately the same with a slight decrease from 86% in FY 2021/22 to 85.18% in FY 2022/23.
"Per capita electricity consumption has increased from about 235 to 380 units." "Within the last two years, we have allowed 800 MVA of industrial power load," stated MD Ghising. "In November 2021, Nepal began exporting 39 MW of electricity to India, and we currently export over 450 MW of electricity." MD Ghising also
shared that the total generation capacity has now reached 2822 MW with the commissioning of new projects that have a combined capacity of 491 MW. (See Interview)
Sales of Electric Stoves
For the first time, there has been a significant increase in the import of electric stoves. As per the annual report of Nepal Custom Department, Nepal has imported 200,000 units of electric stoves, as reported by an online news portal.
This is over a 200 percent increase compared to 2076/077. In the fiscal year 2076/77, Nepal imported only 10,435 induction stoves. However, after three financial years, the annual import of electric stoves in Nepal has surpassed 200,000 units.
In the fiscal year 2079/80, Nepal imported 204,393 electric stoves with a total cost of 452 million rupees. This includes 130,745 induction stoves and 73,648 infrared stoves.
With the reliable and uninterrupted supply of electricity, more and more people are opting for electric ovens. According to the Federation of Nepal Electricians, every household has an electric stove as an alternative, even if they already have a gas stove.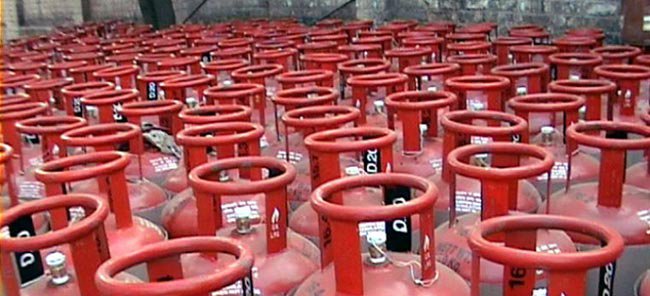 In recent years, the number of imported electric ovens has surged from around 1,000 per year to 100,000.
From small restaurants to home kitchens and even star hotels, induction and infrared stoves are becoming increasingly popular alternatives. Due to the growing popularity of electric stoves and cooking gas, businessmen report increased demand for their import and sale.
Energy expert Dr. Jaganath Shrestha suggests that the government should encourage Nepali citizens to switch to electric stoves as they are less expensive than LPG and can help save foreign currency. According to him, the use of electricity is in the country's best interest.
Shrestha stated that there should be a supply of quality and uninterrupted electricity during cooking. Through a partnership between the government and private sector, a quality standard for Induction and Infrad has been established and is currently awaiting cabinet approval.
These advancements indicate Nepal's praiseworthy shift from fossil fuel-based energy to cleaner options. The recent progress in energy reduction is an encouraging initial step that aligns with Nepal's commitment to achieving zero emissions by 2045 via its Nationally Determined Contribution (NDC). Additionally, it is part of the Sustainable Development Goals (SDGs) to reduce LPG consumption by 30%.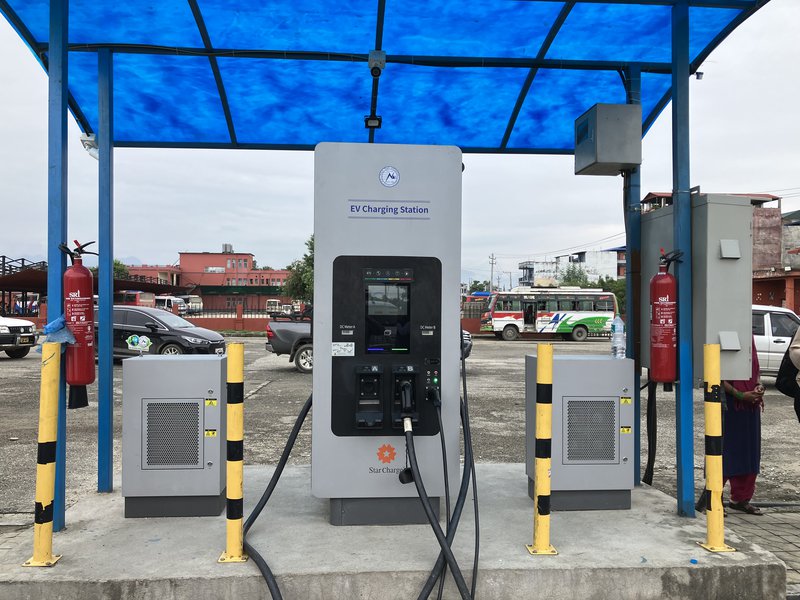 Shift to Electric Vehicle
The trend towards electric vehicles is growing, as demonstrated by the import of 6,000 electric motorcycles and 4,000 electric vehicles last year. Nepal now has roughly 10,000 electric cars and motorcycles. Additionally, Bagmati Province has unveiled a plan to gradually replace gasoline taxis with electric ones, encouraging the adoption of environmentally friendly transportation.
Over the last year, Nepal experienced a marked transition towards electric vehicles, with the importation of more than 10,000 electric vehicles and the establishment of over 30 charging stations by NEA.
This adoption of electric vehicles caused an upsurge in the demand for electricity, which the NEA satisfied by extending the transmission and distribution networks, currently reaching approximately 95% of the population.
"The Nepali government is pleased with the decline in LPG imports, as it has helped in reducing losses incurred by the Nepal Oil Corporation (NOC) due to subsidies for LPG cylinders. According to the Ministry of Finance spokesperson, this change is due to a rising trend of households adopting electric cooking, aided by government incentives like lower customs duties on electric vehicles and subsidies for household electricity consumption."
Both the provincial and local governments have taken steps to encourage the adoption of electric cooking and electric vehicles, contributing to a reduction in petroleum, oil, and lubricants (POL) usage.
Nepal has the potential to shift rapidly from polluting energy sources to cleaner electricity, reducing its greenhouse gas (GHG) emissions and economic vulnerability. This is possible as 98% of the country's electricity generation already comes from hydropower and other renewable energy sources. Besides domestic emission reduction, Nepal can offset greenhouse gas emissions in the South Asian region by exporting its significant clean electricity generation.
At the same time, Nepal is rapidly transitioning from its reliance on fossil fuels to electric energy. This shift will help to decrease emissions of greenhouse gases and lower economic risks.
Through the widespread adoption of clean energy, Nepal can also reduce greenhouse gas emissions domestically and across South Asia. To accomplish this, Nepal must properly manage clean energy during the dry season. By doing this, Nepal can earn $9 billion annually from 45 gigawatts of hydropower and nine gigawatts of solar power. This trade could reduce over 100 million tons of carbon dioxide per year.
The Government of Nepal announced its target to achieve net-zero carbon emissions by 2045 at COP26 last year. However, Nepal's energy sector mainly relies on traditional biomass and imported fossil fuels, which have adverse impacts on the environment, health, and the national economy.
Hydropower is a key factor in Nepal's electricity system; however, the variability in hydropower generation poses a significant challenge. Surplus electricity generation occurs during the wet season whereas insufficient electricity generation and/or significant electricity import from India occurs during dry seasons. "Smoothly meeting the increasing demand for electricity in Nepal, generating electricity efficiently, and exporting surplus energy pose significant policy challenges for hydropower development in the country," stated Dinesh Kumar Ghimire, Secretary at the Ministry of Energy, Water Resources, and Irrigation.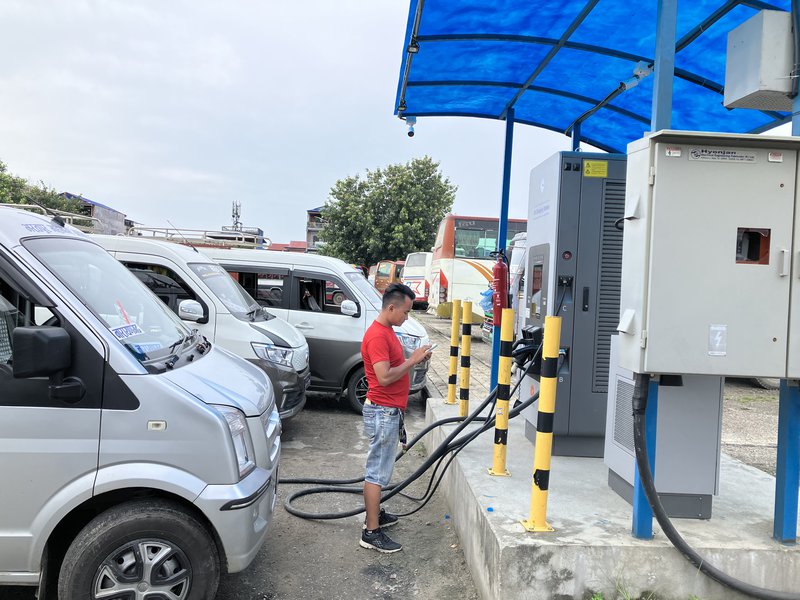 "Nepal has the potential to swiftly transition from polluting energy sources to cleaner electricity, resulting in lowered GHG emissions and increased economic resilience. Currently, 98% of Nepal's electricity generation is derived from renewable sources such as hydropower. Additionally, Nepal can mitigate GHG emissions throughout South Asia by exporting its abundant clean electricity generation. "
Nepal is undergoing an energy transition from dirty to clean, led by Kul Man Ghising. This shift involves breaking down complex energy systems into smaller, more sustainable parts. Redundant energy sources are being removed, and precision in selecting alternative solutions is a top priority. The formal language used in communicating these changes is balanced to ensure clarity in messaging without being stilted. Throughout the transition, the core message remains unchanged, with quoted material repeated verbatim. Additionally, grammatical correctness is ensured, helping to convey the intended meaning.