Four people killed and 17 injured in a collision between a passenger bus of Makalu Transport and a good carrier truck. The accident occurred at Tandi of Ratnanagar Municipality when the passenger bus heading to Kakavitta from Kathmandu and a loaded truck heading to west from east collided.
According to police, truck driver and his helper and two passengers of the bus killed in the accident. Those injured in the accident were admitted to Chitwan Medical College for further treatment reports Deshsanchar.com.
Similarly, Thiri Chaudhary,45, of Kanchanpur Municipality of Saptari district, has died in a motorcycle accident. The incident occurred when a motorbike he was driving overturned due to out of control.
According to Central Police News Bulletin, local police is investigating the incident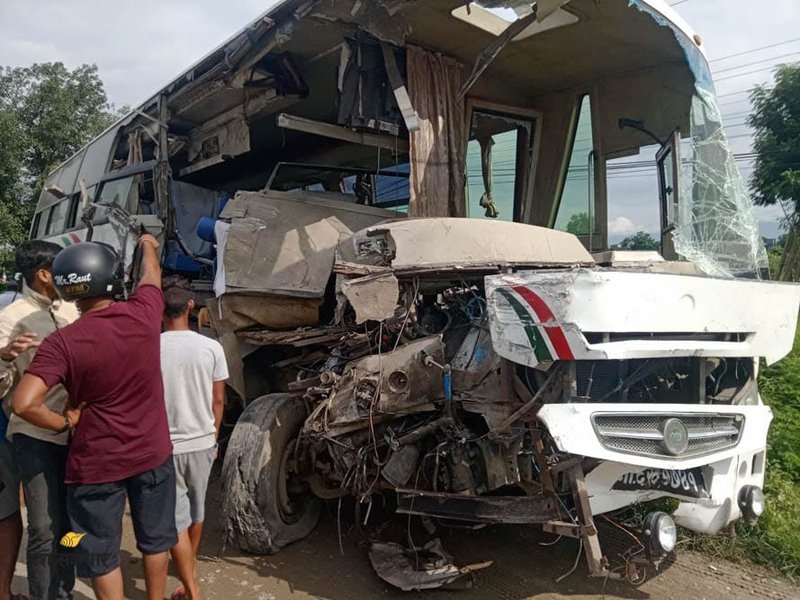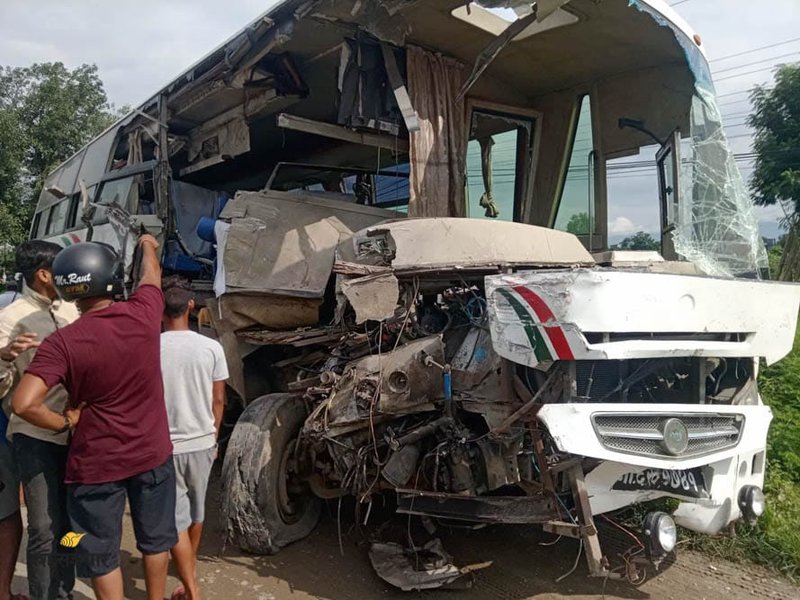 Photo Courtesy: Anish Regmi Chitwan, Dessanchar