With limits on the import of luxury items and goods and a decline in oil prices, Nepal's foreign currency reserves have increased, resulting in a favorable balance of payments.
Nepal's economy is entering a crisis as income collections and capital expenditure decline. The private sector has been suffering a serious economic crisis due to a lack of cash and rising interest rates.
Despite the fact that the recently issued report of Nepal's Central Bank showed some good indications in the economic front, the Nepalese economy is still overcoming obstacles.
Only a week after the government led by Pushpa Kamal Dahal Prachanda celebrated the honeymoon phase, Nepal's two top multilateral agencies reduced their GDP projections for fiscal year 2023 to around 4.1 percent, showing that the Nepalese economy has yet to recover.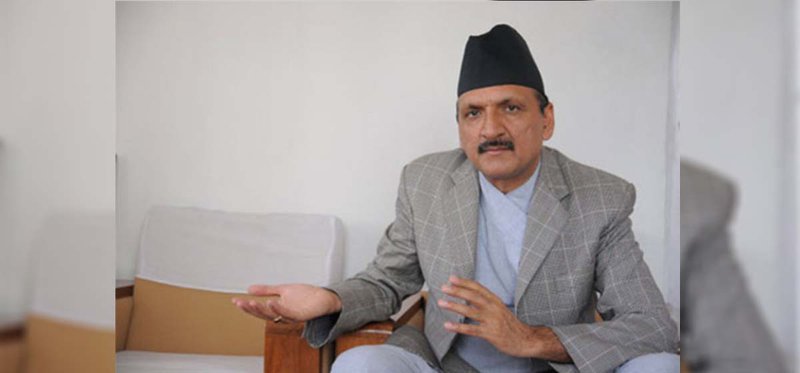 Although the flow of remittances to Nepal has expanded with the arrival of tourists, they have yet to significantly contribute to the country's economic growth.
Nepal Foreign Exchange Reserved increased
Nepal Forex Reserves Improves In First Seven Months A significant improvement has been noticed in the country's foreign currency reserves in the first seven months of the current fiscal year.
Till the end of last fiscal (2021-22), the total forex reserves was calculated at Rs 1215.80 billion and now it has touched Rs 1383.33 billion with a rise of 13.8 percent.
According to the Nepal Rastra Bank, gross foreign exchange reserves increased by 13.8 percent to touch Rs. 1383.33 billion in mid-February 2023 from Rs. 1215.80 billion in mid-July 2022.
In the US dollar terms, such reserves increased by 10.2 percent and reached 10.50 billion from 9.54 billion in the given time periods.
Of the total foreign exchange reserves, reserves held by NRB increased by 16.2 percent to Rs 1228.05 billion in mid-February 2023 from Rs.1056.39 billion in mid-July 2022. Likewise, reserves held by banks and financial institutions (except NRB) fell by 2.6 percent to sit at Rs.155.28 billion in mid-February 2023 from Rs.159.41 billion in mid-July 2022.
As the central bank says, the share of Indian currency in total reserves stood at 22.4 percent in mid-February this year.
Based on the imports of seven months of 2022/23, the foreign exchange reserves of the banking sector is sufficient to cover the prospective merchandise imports of 10.8 months, and merchandise and services imports of 9.4 months. The ratio of reserves-to-GDP, reserves-to imports and reserves-to-M2 stood at 28.5 percent, 78.3 percent and 24.0 percent respectively in mid-February 2023. Such ratios were 25.1 percent, 57.8 percent and 22.1 percent respectively in mid-July 2022. (RSS)
Export And Import Decline In the Last Seven Months
Both export and import have decreased in the first seven months of the current fiscal year 2022/23. This is stated in the Current Macroeconomic and Financial Situation, based on seven months' data ending mid-February, released by Nepal Rastra Bank (NRB) today.
In the External Sector, during the seven months of 2022/23, merchandise exports decreased 29.0 percent to Rs 93.43 billion against an increase of 88.3 percent in the same period of the previous year.
Destination-wise, exports to India and China decreased 37.7 percent and 13.4 percent respectively whereas exports to other countries increased 8.0 percent. Exports of zinc sheet, cardamom, particle board, woolen carpets, polyester yarn & thread, among others, increased whereas exports of soyabean oil, palm oil, oil cakes, textiles, silverware and jewelries, among others, decreased in the review period.
During the seven months of 2022/23, merchandise imports decreased 19.9 percent to Rs.919.17 billion against an increase of 42.8 percent a year ago. Destination-wise, imports from India, China and other countries decreased 18.0 percent, 24.3 percent, and 22.0 percent respectively.
Imports of petroleum products, sponge iron, chemical fertilizer, gold, other stationeries, among others, increased whereas imports of transport equipment & parts, medicine, M.S. billet, telecommunication equipment and parts, silver, among others, decreased in the review period.
Based on customs points, exports from Bhairahawa, Dry Port, Jaleshwor, Kailali, Krishnanagar, Mechi, Nepalgunj, Rasuwa and Tribhuwan Airport Customs Offices increased whereas exports from all the other major customs points decreased in the review period.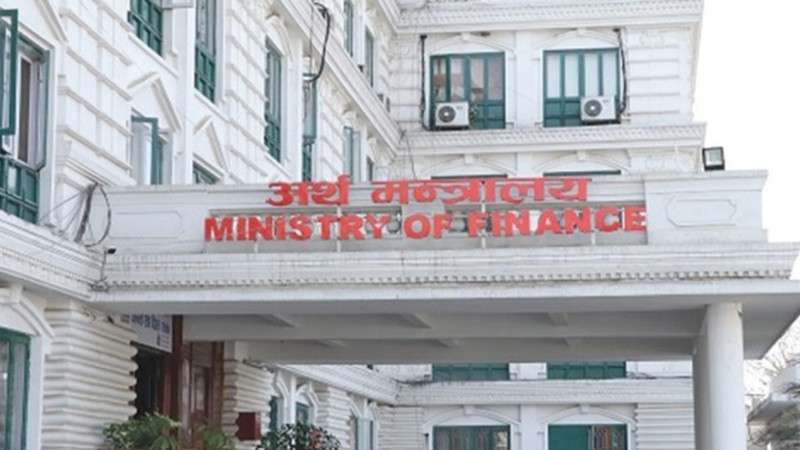 Imports
On the import side, imports from all the major customs points decreased in the review period. Total trade deficit decreased 18.7 percent to Rs.825.73 billion during the seven months of 2022/23. Such a deficit had increased 38.4 percent in the corresponding period of the previous year.
The export-import ratio decreased to 10.2 percent in the review period from 11.5 percent in the corresponding period of the previous year.
During the seven months of 2022/23, merchandise imports from India by paying convertible foreign currency amounted Rs 71.78 billion. Such amount was Rs 128.17 billion in the same period of the previous year.
Composition of Foreign Trade
As per the Broad Economic Categories (BEC), the intermediate and final consumption goods accounted for 53.9 percent and 45.5 percent of the total exports respectively, whereas the ratio of capital goods in total exports remained negligible at 0.53 percent in the review period.
In the same period of the previous year, the ratio of intermediate, capital and final consumption goods remained 48.2 percent, 0.02 percent and 51.7 percent of total exports respectively.
On the imports side, the share of intermediate goods remained 53.1 percent, capital goods 8.6 percent and final consumption goods remained 38.3 percent in the review period. Such ratios were 53.7 percent, 10.9 percent and 35.4 percent respectively in the same period of the previous year.
Export-Import Price Index
The y-o-y unit value export price index, based on customs data, increased 3.3 percent and the import price index increased 7.8 percent in the seventh month of 2022/23. The terms of trade (ToT) index decreased 4.3 percent in the review month compared to a decrease of 0.2 percent a year ago.
Services
Net services income remained at a deficit of Rs.38.45 billion in the review period compared to a deficit of Rs.55.09 billion in the same period of the previous year.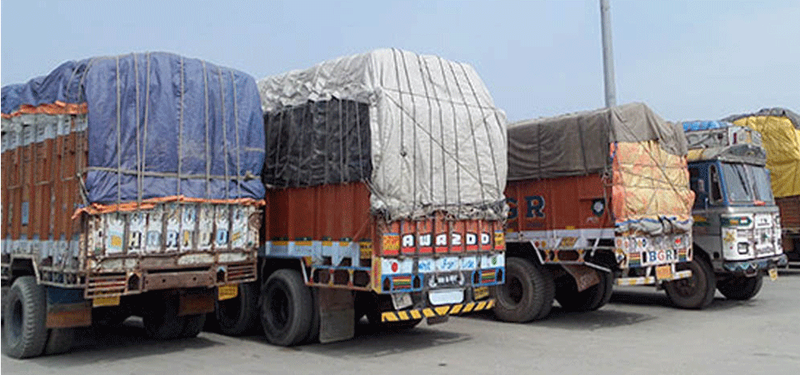 Under the service account, travel income increased 107.4 percent to Rs.32.24 billion in the review period which was Rs.15.54 billion in the same period of the previous year. Under the service account, travel payments increased 56.6 percent to Rs. 62.57 billion, including Rs.43.74 billion for education. Such payments were Rs.39.96 billion and Rs.22.60 billion respectively in the same period of the previous year.
ADB's Projection
Nepal's economic growth is estimated to moderate to 4.1% in fiscal year (FY) 2023, down from an estimated growth of 5.8% in FY2022, says the Asian Development Outlook (ADO) April 2023, the latest edition of the Asian Development Bank's (ADB) flagship economic publication.
Nepal's gross domestic product (GDP) growth is projected to slow largely due to tight monetary policy, slackened domestic demand, the unwinding of COVID-19 stimulus, and persistent global headwinds.
"There are downside risks to the outlook such as a global downturn hitting Nepal's tourism and remittance receipts," said ADB Country Director for Nepal Arnaud Cauchois. "Accelerating capital budget spending through focused investment planning, financial management, and project readiness will help spur Nepal's economic growth over the years."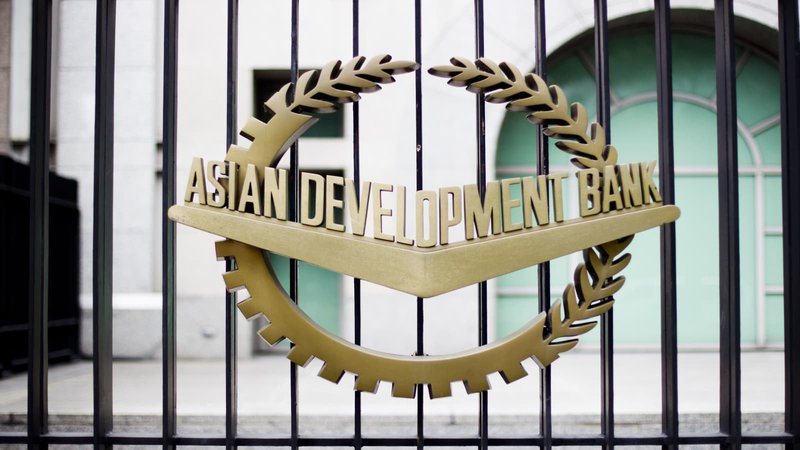 Agriculture growth will likely moderate to 2.0% in FY2023, down from 2.3% in FY2022. There has been an increase in paddy output, but winter rainfall has been scanty and will likely affect winter crop yield and overall agriculture output. Industry growth will likely decelerate as higher interest rates, import restriction measures, slowdown in domestic consumption, and a dampened external demand have affected manufacturing and construction subsectors. Services growth will also moderate to 4.4% from 5.9% in FY2022. Credit control measures and hike in interest rates have slowed down real estate, wholesale, and retail trade activities. While tourism growth has been strong, international tourist arrivals are still at half of the pre-pandemic level.
The country's inflation will edge up to 7.4% in FY2023 from 6.3% in FY2022, despite the tight monetary policy reigning in demand. The current account deficit is estimated to narrow to 4.0% of GDP in FY2023 on the back of declining trade deficit amidst buoyant remittance inflows.
Inflation is expected to decelerate to 6.2% in FY2024 assuming a normal harvest, subdued oil prices, and a decline in inflation in India. The current account deficit is expected to further moderate to 3.9% of GDP in FY2024 as global commodity prices normalize and fossil fuel imports are partially replaced with increased domestic hydroelectricity output.
ADB says Nepal's Growth Faces Slowdown Amidst Domestic and External Challenges.
The World Bank Projections
Similarly, the World Bank predicts similar projection for Nepal's growth. Released today, the latest Nepal Development Update (April 2023): Fine-Tuning Policy in a Turbulent Environment, projects Nepal's economy to grow by 4.1 percent in FY23, a downward revision from the October 2022 forecast.
Growth in Nepal this year will be slower than previously projected due to the impacts of import restrictions, monetary policy tightening, higher inflation, and shrinking government expenditure reflecting lower government revenue, according to the World Bank's twice-a-year country update.
Growth is expected to accelerate to 4.9 percent in FY24, supported by the resumption of tourism, growth in remittances, and the gradual easing of monetary policy. However, risks to the outlook are tilted downside and include higher-than-expected inflation, which will dampen consumption and growth, the possible impacts of likely rotations in government officials, and rising inequality from reduced investments in human capital, especially amongst those yet to recover from unemployment following the pandemic.
"Amid measures taken to address pressures on the external sector, the Nepali economy has faced the unintended consequences of slowdown in economic growth and lower fiscal revenue," said Faris Hadad-Zervos, World Bank Country Director for Maldives, Nepal, and Sri Lanka. "This makes the Government's Green, Resilient, and Inclusive Development (GRID) agenda even more pressing.These reforms will yield optimal results as the Government communicates its intended policy changes with the public in advance, takes timely action, and fine-tunes policies during the course of implementation."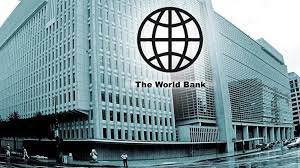 The report is a companion piece to the latest South Asia Economic Focus, Expanding Opportunities: Toward Inclusive Growth, which projects regional growth to average 5.6 percent in 2023, a slight downward revision from the October 2022 forecast. Regional growth is expected to remain moderate to 5.9 percent in 2024, following an initial post-pandemic recovery of 8.2 percent in 2021.
Inflation in South Asia is set to fall to 8.9 percent this year, and to below 7 percent in 2024. However, weaker currencies and delayed domestic price adjustments are contributing to a slower than anticipated decline in inflation. Elevated global and domestic food prices are contributing to greater food insecurity for South Asia's poor who spend a larger share of income on food.
To move from recovery to sustained growth, South Asia needs to ensure economic development is inclusive. The region has among the world's highest inequality of opportunity. Between 40 and 60 percent of total inequality in South Asia is driven by circumstances out of an individual's control such as place of birth, family background, caste, ethnicity, and gender. Intergenerational mobility is also among the worlds lowest. Data highlighted in the report shows that less than 9 percent of individuals whose parents have low levels of education reach education levels of the upper 25 percent. Such disparities lead to differences in access to jobs, earnings, consumption, and welfare and to calls for redistributive policies.
"South Asia's stark socioeconomic divides are both unfair and inefficient. They keep talented individuals from contributing to society, reduce incentives to invest in human capital, and derail long-term economic growth," said Hans Timmer, World Bank Chief Economist for South Asia. "Addressing these structural issues is vital to ensuring the region can achieve its full potential."
The report recommends continuing to improve the quality of primary education and expanding access to secondary and higher education, evaluate and strengthen affirmative action policies targeted to "low opportunity" groups, and policies to improve the business climate for small and medium enterprises, who account for the bulk of job opportunities for the less well-off. In addition, reducing barriers to labor mobility can have a powerful equalizing impact as urban areas tend to offer more opportunities for social mobility.
Nepal's economy has failed to recover from the crisis, despite claims of progress. According to GDP predictions from Nepal's two main development partners, there is still a long way to go before the economy is fully recovered.