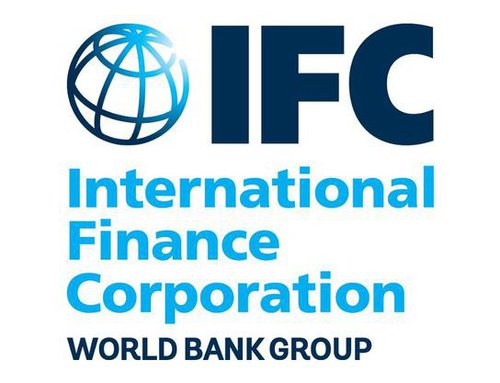 By promoting projects with robust environmental and social benchmarks and collaborating with stakeholders, IFC's Nepal Environmental and Social (E&S) Hydropower Program (2016-2023) helped ramp up the capacity of the hydropower sector, thus supporting the development of a resilient industry.
The program benefitted 67 hydropower projects producing 3919 MW, including projects in the pipeline. This included training of local experts to replicate global practices to potentially influence an additional 17 projects generating an additional 2382 MW.
With over 83,000 MW of hydroelectric potential, Nepal is well positioned to transition towards a greener resilient and inclusive development model while also helping its neighbors meet their climate goals through export of surplus power.
Recognizing this potential, in 2018, IFC supported the Ministry of Forests and Environment to develop a Hydropower Environmental Impact Assessment (EIA) Manual to align Nepal with international policies and practices along with innovative approaches in line with its climate goals.
"IFC's efforts have had a significant impact in promoting sustainable practices and fostering a more inclusive industry," said Ashish Garg, Vice President of the Independent Power Producers' Association, Nepal (IPPAN). "We appreciate IFC's dedication to advancing environmental and social standards, which we hope will continue to contribute to the overall growth and development of Nepal's hydropower sector."
As part of the program—supported by the governments of Norway, Australia, and Japan—around 150 local officials underwent training to strengthen their understanding of the EIA evaluation and monitoring process.
These sessions were key to implementing the manual in Nepal, now mandatory for all hydropower projects that require an EIA.
Acknowledging the document's importance, Maheshwor Dhakal, Joint Secretary, Ministry of Forests and Environment, said, "The manual is in line with the Environmental Protection Act, 2019, and introduces international good practices to Nepal's hydropower sector."
In 2018, IFC supported the development of the Environmental and Social Risk Management Guideline under Nepal Rastra Bank's leadership. Updated in 2022 to include climate risks and sector-specific guidance for hydropower, it is mandatory for all loan disbursements from commercial, development, and microfinance banking institutions. For effective implementation, the National Banking Institute and IFC jointly conducted two Training of Trainers programs for the updated guideline, enabling 45 trainers to pass on the knowledge to 403 participants. This has resulted in banks ensuring compliance with standards addressing environmental and social risks linked to hydropower projects.
IFC also conducted a basin-wide cumulative impact assessment and management plan of the Trishuli River Basin to analyze the total environmental and social risks of multiple hydropower projects, including IFC's flagship 216 MW Upper Trishuli-1 hydropower project. Following this, the Trishuli Assessment Tool Field Manual was created to help practitioners, developers, and others adopt a replicable approach to monitor biodiversity using innovations, such as environmental DNA.
IFC launched the Powered by Women initiative with 19 committed companies in 2020. This has enabled a 19-percentage point increase in women in leadership roles, 1,075 individuals benefiting from gender-inclusive human resource policies, 88 percent reporting reduced absenteeism thanks to flexible work arrangements, and 95 women receiving leadership training.
Fifty three percent of companies set up women-led committees to amplify women's voices, increase women's representation within committees and drive gender-friendly services, including prevention of gender-based violence and harassment risks, and decision-making.
"IFC's project contributed toward a strong and sustainable hydropower industry in Nepal," said Babacar Faye, IFC Country Representative in Nepal. "This has notably helped to attract more investments in this sector and set the highest E&S benchmarks."
About the Nepal E&S Hydropower Program
In 2016, IFC initiated the Environmental and Social Standards in the Hydropower Sector Program in Nepal. This advisory services program aimed to enhance the share of private sector investments in the hydropower sector that adhere to good international environmental and social practices, including aspects such as gender diversity and equality.