In several instances, members of the public have filed defamation charges against the media, but for the first time in Nepal a media owner has filed a defamation suit against another leading media house chairman.
After years of newspaper war involving the two figures, the dispute has now reached the court, raising an ethical question about the media, which is regarded as a guardian of accountability and transparency.
Kailash Sirohiya of Kantipur Media Group is facing a court case with Ajeyaraj Parajuli Sumagri of Thaha Sanchar registering a defamation suit against the former at the Kathmandu District Court. Sumargi has sought Rs 250 million in compensation from Sirohiya for 'defaming' him through Kantipur Publications.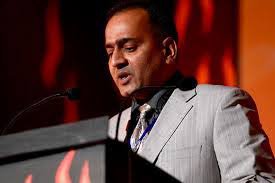 In the case filed against Kantipur Publications, Sumargi, the chairman of Mukti Shree Cement Pvt Ltd, has claimed that KMG published news reports damaging his dignity and integrity and also his business. Sumargi has requested the court to make Kantipur Publications pay the amount in compensation for the damage.
Earlier, Sumargi had demanded security from the District Administration Office, Kathmandu, accusing Sirohiya of threatening him.
In the defamation lawsuit, Sumargi has named KMG chairman Sirohiya, Director Swastika Sirohiya and Sudheer Sharma, the editor-in-chief of the Kantipur daily, as defendants.
Sumargi has claimed that his relation with Sirohiya soured after he bought the latter's land. He has further claimed that Sirohiya misused his media outlets, including Kantipur, The Kathmandu Post and Kantipur Television, after he turned down Sirohiya's request to return his land at the same price he had paid a year ago. Sirohiya had sold the land for Rs 232.11 million.
On December 24, 2017, Kantipur ran a story with an ill-intention to defame him, Sumargi has claimed in the defamation lawsuit. Sumargi has asked the court to give maximum punishment to the defendants as per the Defamation Act 2016.
Since the last few months Kantipur has been almost regularly publishing the news about Sumargi and his personal business. Sumargi broke the silence filing an application demanding security for his personal life accusing Sirohiya of threatening him.